WARNING: This article contains spoilers of the Euphoria season 2 premiere episode
The rumours are true – Euphoria is back with more backstabbing, drugs, absurdity and new characters to leave us gagged as we root for onscreen love and hope for the downfall of some villains or hope they self-correct in case we see ourselves in their mistakes.
This cutthroat series has a way of revealing things and showing true human nature in the most cinematic ways. If the trailer is anything to go by, this season will be more gripping than the previous one.
In true Euphoria style, this new season starts off with the protagonist Rue (Zendaya) narrating the life story of one of the other characters. These are usually not pretty, as trauma builds up for them and these stories give us insight on the characters' actions during the episode. We come back to this new season after two special episodes about Rue and Jules.
This premiere centres Fezco (Angus Cloud), the drug dealer and high school dropout with a heart of gold.
We previously didn't really understand why Fez does what he does with his baby brother Ash and hardly any family around. Rue narrates his childhood abuse by his father and having to be taken care of by his grandmother – another drug dealer who taught Fezco the trade from a young age. "Even though she wasn't the best guardian, she taught him everything he knew about life," says Rue, as 10-year-old Fez cuts up small bags of cocaine in the lounge.
Fezco's grandma is erratic, trusts no one and offers sage advice to young Fez. "Let me tell you something, snowflake. There's a short supply of kindness in this world. People sniff it out and they swoop right the f*ck in," she says.
This explains why Fez has an arm's length relationship with most but still shows a level of empathy for those who are close, such as having a soft spot for Rue. "Don't ever fall in love. It's the one instinct you can't trust," says grandma as she continues to deal and fetch drug money.
Similar to other characters, his coming-of-age story is traumatic – having to take care of his new brother who came out of nowhere and his grandmother when she fell ill, from a young age. Sticking up for each other, Fez and Ash find themselves in a tricky position when their supplier is dead and they're held at gunpoint by the people of said supplier.
This season has no shortage of nudity, violence, drugs, WTF moments and cinematic experiences that make this HBO provocative teen drama highly acclaimed. The show's creators and director took this new season's aesthetic up a notch by approaching Kodak to help with collecting enough film to shoot the entire show on Kodak Ektachrome film (35mm format to be exact), and the results are stunning.
The colour, cinematography, score and editing make the Euphoria universe breathtaking and difficult to take your eyes off the screen, even with all the explicit content within the frames. "The biggest fear was that we were going to go back and do the same thing," show creator Sam Levinson says in the behind-the-scenes video about the second season.
"Season 1 was very in the moment, and had a present feel to it," says Marcell Rév, the show's Director of Photography. "[Season 2] feels like some sport of memory from high school. Emotionally, the [Ektachrome] film felt like the right choice."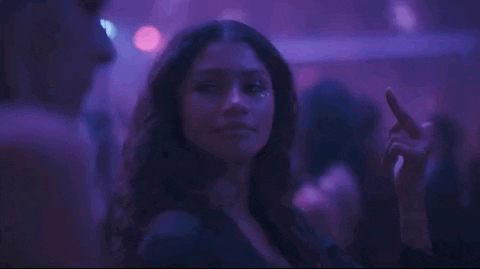 This makes the New Year's Eve party scenes particularly special. The lighting, framing and editing choices bring us closer to the emotions of each character – such as Nate, the show villain's intensity; and Cassie in the bathroom while Maddy tries to get in; the soft moments between Fezco and Lexi; Rue almost going into cardiac arrest in a laundry room while everyone else parties up a storm; and Rue and Jules trying to reconnect after the end of season 1.
The interactions of the characters and how they impact each other is what makes Euphoria compelling. As the season unfolds with each episode, it seems we'll be on the edge of our seats while the cast delivers gripping performances.
New episodes of Euphoria season 2 drop every Monday on Showmax