Last year the 14th annual SAFTAs did not have a Best TV Comedy category due to a dearth of options, but I'm going to need the powers that be to hand it over to Pastor Wants A Wife at the next ceremony because there's no show more deserving.
Brought to us by the same producers of Date My Family and Our Perfect Wedding, this reality show-cum-sitcom left me cackling at the sheer audacity of its protagonists. It's the cheek!
On this 13-part show we meet two single pastors Aaron Zion Khunou and Lincoln Fero (who often speak in Drizzy-esque lines) who are searching for love with 12 women.
The format itself is nothing new, in the sense that it follows a template made popular by reality shows such as The Bachelor and its spinoff, The Bachelorette. Such shows are usually centred around a beguiling protagonist whose bunch of pursuers connive until they have won their hearts.
You would think that in the era of the #MeToo movement and at a time when we have an excess of content to enjoy, such a format would be rendered out of step. But it's a winner every time. Here, it is tweaked only slightly: there's a bansela bachelor and they both have six women to objectify and rankle. What remains are the f*cking inanities we are all subjected to in the process.
Forty-year-old Khunou (a father to two), who is a cross between Phat Joe and Fikile Mbalula, behaves as though he is Adonis, yet he appears to be misanthropic: "It's something that I did not want [the calling]. Sometimes I still don't want it because having to deal with people is the hardest thing you will ever have to do in your life."
Err… okay, man of God.
He reminds the women that he is not just another man, that he is special. He wants a looker by his side. He's been married "2.2 times", which is to say that the four women (we assumed the others were women, too) he got the closest to in his romantic pursuits felt differently about him at some stage. In his own words, his love life is "disastrous".
"I'm expecting them [potential wives] to be nervous because when some of them might be going home, I suppose it would be nerve-racking and I want to see that in them," he says.
"I want to see somebody who is afraid to go home because that will tell me that they want to be here, and they want to be picked because they really want this."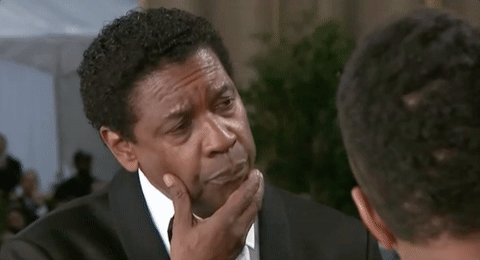 His counterpart, Fero is also guilty of some of the most imbecilic moments on the show. From what we can gather, he had a child with his then 'friend with benefits', but later severed ties with her. "It's tough getting in the game when you are handsome," he says.
His reflections on each of the women he meets:
"Sivuyile is beautiful. She looks like a wife."
"Kgothatso looks very beautiful. She looks wow."
"She doesn't quite look like a good mom for my kid."
"I normally don't really appreciate women in make-up. But you look good with your make-up on... Most African women look good when they're natural."
"Suri looks very beautiful. I was quite shocked with her eyes – they're like blueish, and we don't have black people with such eyes."
"She actually managed to make me laugh and that's a rare side of me that comes once every Christmas."
"You look decent. I wonder if you are decent. Your presentation is quite decent, is that so?"
If he has one highlight, it is when he is asked where he stands on the issue of sex before marriage (because, you know, some people get excused for that while others are chastened), to which he responds: "For me, it doesn't matter. We can't judge people based on their past. If you have time to judge people, then you have no time to love them."
The woman who manages to get a chuckle out of him is Nokuthula Mampone, who is also studying Biblical Counselling and has been "preparing" her entire life for a moment like this, appears to be perfect for him.
One of the women said of Khunou: "The aura that I just got didn't scream 'man of God'; didn't scream 'pastor'. You know that dignified look? I didn't feel that at all. It just felt like, 'Okay, this guy from my church just entered'."
Yeah, and strength to the next woman he walks down the aisle with.
Pastor Wants a Wife is on Mzansi Magic (DStv channel 161), Thursdays at 8pm