This isn't Hollywood. If we're talking wardrobe on sets in South Africa, we're talking about tight budgets and creative ways of working around them. We have people with exceptional skills working tirelessly behind the scenes to create stylish magic on screen.
It has always fascinated me that a small crew can be responsible for the wardrobe choices of so many characters. I mean (and I know you can relate), adulting is hard and just trying to figure out what I should wear daily is almost a full-time job.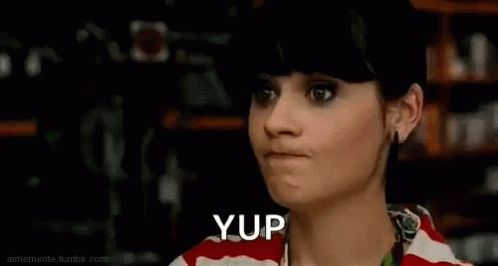 At Suidooster, my fave soap on kykNET at the moment, they shoot two months ahead, which means that actors sometimes have to wear summer clothes in winter. They select what the actor must wear for each scene, and they all have a specific section that corrals the character's clothing together. They produce six episodes every five days of shooting. That's a hell of a lot of outfit planning. Respect.
Sune Jansen, HOD of the Costume Department at Suidooster, says there is a lot to consider when building a wardrobe for a character.
"The back story of the character as well as the body type of the actor has to be considered. We try as much as possible not to put someone in the same colour as the set or other characters in the same scene. Small dots, prints, checks, knits and lines may strobe on camera and must be tested to ensure it is usable. Also, no name brands are allowed on screen," she says.
Charnie Piater is a makeup artist, hairstylist, and wardrobe and styling guru currently working on multiple shows for VIA. The shows we love from a style POV are the talk shows MINKI and Uit Die Slaapkamer. The looks are fresh, fun and a little bit daring, but also accessible – I can see myself rocking them (if I had Minki van der Westhuizen's body, of course). It's glam without being intimidating, and I love that. None of that The-Devil-Wears-Prada-Mean-Girls-vibe.
It is a different ball game selecting outfits for a character and planning a wardrobe for a real-life celeb known for their style choices. Piater says she works from a simple framework.
"When selecting a wardrobe for someone, I first make sure what I choose for them is comfortable. If they are not comfortable wearing something, it will show on screen," she says.
Jansen highlights another challenge when planning and preparing wardrobe choices for the Suidooster characters.
"Because we are a soap that writes and focuses on stories about Cape Town and its people, the Muslim religion is very prominent. A lot of research goes into the correct Muslim attire for specific events. We do the headgear for characters and get very creative with styling the Muslim ladies' headscarves. We have quite a following and see ourselves as trendsetters as we inspire our viewers to try new exciting styles. We also source women's clothing locally from local Muslim designers to be leaders in our field."
In future, I'll refer to myself as the HOD of my own wardrobe department (aka my closet). I'm going to approach my daily outfit choices with the mindset of a costume department and take note of Piater's sage advice:
"I believe that no budget has to limit you. With a limited amount of money to source, you just have to shop smarter, thrift and create a capsule wardrobe with fewer items. There are endless possibilities to create the perfect wardrobe with less budget."
So, here's to my new (read: old, but creatively styled) wardrobe.