Burna Boy's latest, Last Last, is soul-crushing, but I spent my Friday morning dancing to it on repeat. The Afro-fusion crooner has a penchant for combining depressing or vulnerable lyrics with groovy tunes like his childhood hero Fela Kuti, but this feels different. It isn't about Nigeria's non-ending troubles – it is personal.
There's a personal touch to Burna's music, he draws from his surroundings regardless of the subject matter. Even on his socio-political songs, he centres himself to both positive and negative effects. It is the same when he leans towards Afrobeats' obsession with women's waists, as in On the Low and Onyeka.
On 20 10 20, his tribute to the massacred Nigerian youths during the #EndSars protest, Burna made a bop I struggle to listen to, even though I always want to dance to it. It is raw about what it represents, especially towards the end, when the events of that night play in a documentary style. But it makes me go: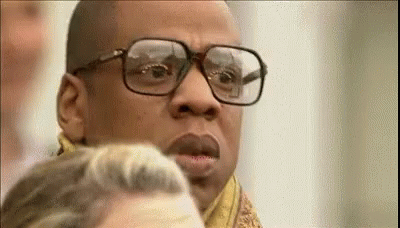 Last Last doesn't carry the weight of 20 10 20 – it's an excellently penned heartbreak song that invites you to dance away your sorrow, a close brother to Pree Me, where he's vulnerable about trust issues and frenemies. The song primarily focuses on his recent breakup with the UK-based rapper Stefflon Don.
Have to say bye bye o, to the love of my life,
my eye o, don cry o,
I need igbo and shayo.
Burna is a bit evasive, but he points fingers and accepts some of the blame. Then calls her impatient and ungrateful before dreaming of another life where they get things right, like a true romantic. In the second verse, he veers away from romance and does something truly extraordinary. It is a couple of simple but profound lines.
I dey Port Harcourt when dem kill Soboma,
I dey try buy motor, one Toyota Corolla
My feeling been dey swing like janglova.
Now you crash your Ferrari for Lekki, Burna
Na small thing remain, could have been all over,
My feelings still dey swing like janglova
Burna takes us to a violent era of his youth in Port Harcourt when he could only afford a Corolla. (Soboma George, a militant who was loved and hated, was killed in Port Harcourt, the city Burna grew in). Peace was elusive then. Years later, even as a rich and famous Grammy winner, he's still not found peace. Feelings still dey swing like janglova (rollercoaster).
The crash he references happened in February, and people around whipped out their cameras instead of coming to his rescue. It must have been jarring that in his most vulnerable moment, they didn't see Damini but Burna Boy the superstar. The pitfalls of fame! Burna understands, though.
"I guess they were too excited to see me regardless of the situation [lol]," he said. "But I love you all, Gambo got me."
The song veers back into crooning a lost love, maybe he doesn't want us to process the pitfalls of fame. He, instead, implores us to dance and find comfort in igbo (weed) and shayo (alcohol).