I recently hosted a secret lockdown birthday party (sshhh), it was a combination of a dinner party with bootleg alcohol and a games night. Obviously we played a boozy version of 30 Seconds that made sure I was drunk, but I instantly sobered up when someone couldn't name all the women in Destiny's Child.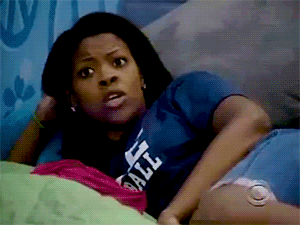 Another person in attendance didn't understand the concept of renting movies, but the final straw was me giving the 30 Second clue, "She was in Miss Congeniality, Gravity, The Proposal..." and being met with nothing – just blank stares. Had history erased my icon, Sandra Bullock? 
In the constellation of Hollywood stars, Sandra Bullock was once the brightest.
Not only was she a box office success with a string of successful blockbusters, but Sandy-B was also a media darling, the epitome of America's 'Girl Next Door'. She was just one of those people you wanted to have lunch with. Her stellar catalogue includes iconic rom-coms, cult classic thrillers and heartwarming dramas.
My girl SB existed in a time where Heat and People magazine ran pop culture with an iron fist, where rehab was an expected weekend getaway for celebrities, a time where girl bands still wore matching outfits, and I miss that time so much.
To me, a mid 20-something, stars like Chad Michael Murray, Cameron Diaz and Hilary Duff make me deeply nostalgic, in the best way. They remind me of when I was younger, happier and when life was a whole lot easier – and lately, with the world feeling like it's falling apart, I need that reminder.  
So below I have put together a list of my favourite 2000s films to transport you back to the time of low-rise jeans, flip phones and Sandra Bullock supremacy. All the films are available to stream on Showmax.
Miss Congeniality 1 + 2
I've included both the Miss Congeniality films because they are essential early 2000s viewing. In the films, we see Sandra 'The Icon' Bullock as Gracie, an FBI agent who is tasked with the mission to go undercover in the Miss United States pageant after a terrorist threatens to bomb the competition. 
That alone should entice you to watch this, but what will really hook you in is the incredibly hilarious performance by Bullock. She's honest, funny and you root for her, every single time.
Shrek 2 
The Shrek series is one of the best film series of all time, this is just a fact. Another fact is that Shrek 2 is the best movie sequel of all time (editor's note: did Terminator 2 die?). I don't make the rules, don't be mad at me. 
This classic animation stars an all-star cast including Eddie Murphy, Cameron Diaz and Mike Myers. It follows newlyweds Fiona and Shrek as they travel to Fiona's home country to meet her parents. Fiona's parents are not any ordinary mom and dad, they are in fact the King and Queen of this distant land and the King doesn't like Shrek much. I should mention that Shrek and Fiona are ogres. 
This is a laugh out loud comedy meets adventure, meets romcom AND you can watch it with your kids (cause apparently we're at the age of having kids now). It ticks all the boxes and you should definitely revisit it. 
Legally Blonde 
Elle Woods is arguably one of the most iconic characters of all time. Reese Witherspoon breathes life into this unforgettable role. We follow Elle as she moves through Harvard University Law School in pursuit of the boyfriend who dumped her – and it's perfect. It's more than a movie about wearing pink outfits and using legal jargon in everyday conversation. 
As Naledi Sibisi put it: "Legally Blonde is a movie about a woman dead-set on proving her detractors wrong."
The Blind Side 
Make sure you have a full box of tissues on standby for this film, cause you're gonna need it. This is the film that got Sandra Bullock her Oscar, and let me tell you something she earned that award.
This "based on a true story" film follows the incredible story of Michael Oher, an All-Star American football player who had to beat immeasurable odds to make it to the NFL. The film shows the incredible power of love and family. It's heartwarming and hits all the right notes. A must-see.