There is nothing wrong with giving media interviews in the middle of a war or an invasion. In fact, it's imperative that you do – controlling the narrative as much as possible is an old-time tactic. PR can be a very effective war tool.
On a more sensitive – and journalistic – note, it's also important that people's stories are told, unflinchingly, fairly, honestly: it's the bedrock of ethical and responsible reportage.
But sitting down with Christiane Amanpour is one thing – posing for romantic shots in front of a war-ravaged plane, gazing broodily into the distance while flanked by female soldiers (girl power, amirite?), in the middle of a war where millions have fled and thousands have died, is an entirely different mountain to plant your flag on.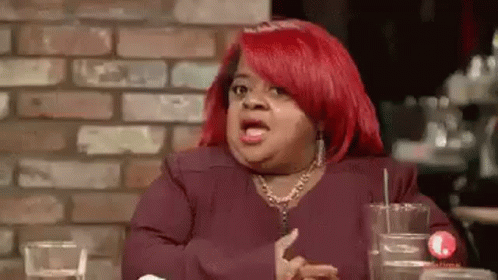 I want to get this out of the way immediately: the problem isn't that Ukraine's first lady, Olena Zelenska, is on the cover of Vogue. For decades, women's magazines have housed some of the most intelligent and important written features on people, movements (be they political or otherwise) and the times we live in.
In one edition of a good women's magazine, you will find content which is frivolous as easily as you can find content which is meaty (well, not so much these days). You can go from looking at pricey handbags on one page, and then reading up on jailed feminists 10 pages later, before learning what the lipstick colour of the season is. Women's magazines and websites – like their readers – are multifaceted and not just interesting, but interested.
So there is absolutely nothing wrong with Zelenska being photographed for the mother of all fashion rags. In fact, bar a few cringey parts (more on that later), the article written by Rachel Donadio is an informative human interest read in its best moments. (In its worst, it is tone-deaf, self-centred and almost trivialises what should never be trivialised.)
This gets worse. How does anyone look at a devastating war and loss of life and think: ✨aesthetic✨

pic.twitter.com/GdrIg2vlIj

— Sana Saeed (@SanaSaeed) July 27, 2022
What is wrong with the Vogue feature, however, are the actual images. While no one is asking Zelenska to cosplay war and perform visible suffering (honestly, nothing wrong with wearing a crisp white shirt and well-tailored pants, and making sure your hair is laid), the pictures by Annie Leibovitz feel particularly insensitive. This isn't a post-war event: people's lives are in danger even as I type this.
Had the images been a bit more sensitive and a little less performative, the cover probably wouldn't have elicited the reaction that it has. It would have been a little bit easier to defend a set of pictures of Zelenska that weren't so styled, that weren't so… Vogue editorial. Sure, she's not wearing a ballgown, but it's difficult to look at her wearing Ukrainian fashion designers who are probably the equivalent of Ralph Lauren and The Row, and not see that it's insensitive at best and insulting at worst. As for posing in front of sandbags? Girl?
Describing her experience before interviewing the first lady, Donadio writes: "Once inside the compound, I passed multiple security checkpoints and a labyrinth of blacked-out corridors lined with sandbags and soldiers. Life in wartime."
'Life in wartime' also apparently includes setting up lighting for Annie Leibovitz and sourcing designer fashion for a photoshoot. Brave.
While the airplane pic is pretty hard to top as the most outrageous photograph in this shoot, this one comes in at a close second: Zelenska and her husband, Ukraine's president Volodymyr Zelenskyy wrapped in each other's arms, cheek-to-cheek. He in an olive-green tee and she in some subdued but very delicious all-black fashion. It's a photograph so cringe that it almost makes you want to villainise the very idea of romance.
In the article, they discuss their love (met in high school and all that jazz), and Zelenskyy even talks about what attracted him to her at first. The Daily Telegraph quotes him as saying in a separate interview: "The war is making our relationship stronger, that's for sure." I mean, good for them, I guess?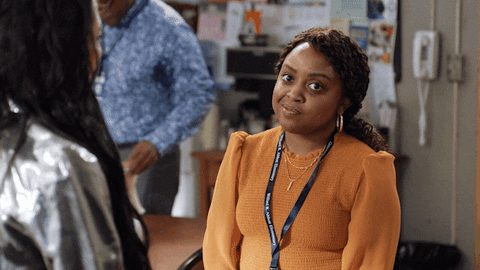 But back to the Vogue piece melodramatically titled 'Portrait of Bravery'. Donadio writes of Zelenska's "luminous face and green-brown eyes" (did a male fiction writer possess her for those few seconds when this description was being typed?), before sharing the very important details of what Zelenska was wearing when she was talking about, among other things, the 300+ children who have so far died in the war:
"On one day she wore an ecru silk blouse with a black velvet bow tied around the neck and a black mid-calf skirt, her ash-blond hair swept up in a loose bun. The next day, it was wide-leg jeans, chunky white sneakers with yellow and blue detailing… her hair loose on her shoulders, and a rust-colored button-down shirt. I couldn't help but think the shirt had the same rusty hue as the burned-out Russian tanks that I saw lining roads in Irpin and Bucha, suburbs of Kyiv where Ukraine pushed back the Russians."
W.T. F.
At some point in the piece, she writes: "Whether Zelenska's visit to Washington yields real results, it was a reminder of the power of image-making. And images matter."
Images matter, indeed. And in the end, who does this cover story benefit? Because no one looks good: not Vogue and certainly not the presidential couple.
Vogue – be it US or Italia (especially under the late great Franca Sozzani) – is no stranger to controversy. It sells, and an editor's job is to sell magazines or get those clicks. Part of being an editor is to be the villain. But there's a fine line between pushing the envelope and being dangerously tone-deaf and coming across as flippant while the world burns.
When it comes to content, it's not what you do that matters – it's how you do it. This Vogue cover is one of the most out of touch things a magazine that has long been out of touch has ever produced. I wonder if they'll quietly delete all evidence of its existence like they did with their glamorous profile of Syria's first lady, Asma al-Assad all those years back?