In 2001, the late Senyaka 'Moruti wa Tsotsi' Kekana released a song called Romeo (O Shwa Jwang O Nkolota). On it, he speaks at Romeo's funeral, appalled at his audacity to die before paying Senyaka back. Senyaka informs Romeo that when he gets to heaven, he better deposit at least half of the money in an account so that by the time he dies, it's accrued interest.
At first glance, Mzansi Wethu's Wang'kolota looks like it may be just another show scrutinising and critiquing black people's money matters and misfortunes, possibly named after the Senyaka song. The backbone of talk and reality TV is almost always the content created from finding and further stoking the fires of conflict, a tried and tested method from Love & Hip Hop to Uyajola 99.
Even shows like Marriage Bootcamp, with alleged qualified professionals, have psychologists who try to "help" people by putting them in a house full of liquor and triggering them during therapy sessions, that at some point have included an "exercise" where one spouse pretends to be dead – morgue makeup and synthetic wounds included – so their spouse can "see how they feel if they lost them".
Entertainment is a lawless land where Dr Phil isn't a real doctor. Upon closer inspection, however, we stand to be pleasantly surprised.
Wang'kolota is hosted by actor Kagiso Modupe, who promises to help people get their money back and to "restore the broken relationship between yourself and the person who owes you" because… get this: turns out Modupe also has a degree in family psychology.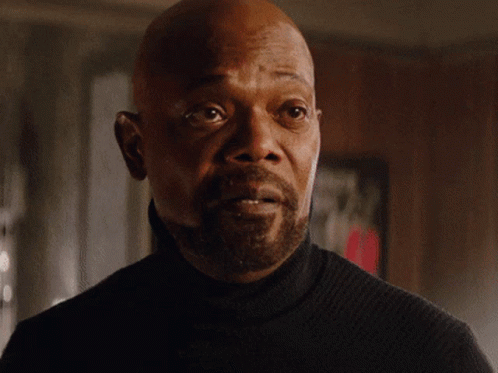 With Modupe's placement as a qualified family psychologist, Wang'kolota stands to separate itself from the aforementioned crass reality TV stock with a host that stands at the very intersection, professionally, of an industry rooted in chaos and another rooted in understanding, addressing and healing chaos.
If I were a savvy black person who was ready for freedom like Vusi Thembekwayo, I'd be somewhere with shiny lips, taking a stab at answering why black people go to TV and not the small claims court with authority, possibly with Slikour's Blacks R Foolz playing in the background. But I'm not, so I won't.
To some, black people are always a bad investment opportunity anyway, but I digress.
A bad investment is the R 50 000 Bonakele's owed by her former brother-in-law, Aaron, who she describes as a prayerful man with prayers strong enough to move mountains. Not strong enough to repay debts though, because he's owed her that exact amount since 2015.
Possibly due to Covid retrenchments, Bonakele is now unemployed and desperately needs to support herself. She borrowed Aaron a large amount of money because she thought he'd at least look after her sister with it, but turns out the couple have since gone their separate ways. Now Bonakele finds herself wondering if she'll get her payment in heaven like Senyaka, Aaron, now her Romeo.
Modupe points out that ultimately, this is about broken trust – Bonakele trusted her sister's ex-husband and his intentions but now she sits alone, no sister in sight, facing this debt and a dishonest man.
Much like the relationship between Aaron and Bonakele, the relationship between the black community and the judicial system and its foot soldiers is a strained one. Black people bear the weight of injustice the most, and more often than not have personal recollections of times they've been intimately failed by the law.
So while R 50 000 is nothing to scoff at, neither is an understanding of the communal mistrust of the law. For many, the risk of being ostracised for doing something you can't take back, like involving the law and being the reason why someone considered a direct member of your community goes to jail, trumps the agony of being robbed.
Western law is not the ultimate disciplinarian, and its tools and tactics are often out of touch and formed from prejudice, many black people know this. Thankfully, a lot of us are also aware that culturally, we've always had measures in place to remedy disputes that involved seeking counsel from the community: priests, chiefs, elders and so forth.
It's worth considering that perhaps for some, going to TV is a last-ditch attempt to seek the help of a larger community in solving disputes while utilising the age-old, tried and tested method of shaming someone into behavioural change.
For some people, the law simply doesn't work, like Batlile's estranged husband, Thulani, who she has a restraining order against and who she says has told her that he has no fear of police and knows exactly how to "deal with them".
The couple appears on episode 2, with Thulani seeking half of the proceeds/ shares from a preschool they started together, even though he admits it was all her expertise plus, the paperwork is in her name. He refuses to walk away from 17 years of marriage empty-handed he says, and it's open to interpretation just how much he wants to take – but it's clear that his ex-wife is terrified of him.
A twist comes in the form of a revelation that the preschool is in fact, defunct, leaving everyone stumped as to what he truly wants, besides to further terrorise this woman he's already told will "die mysteriously like the people on TV" at some point, according to her.
For others, what they feel they're owed cannot be quantified and for some, what they lose to debt cannot be quantified either, like in the case of Isaac and Rethabile on episode 4. Rethabile's casual approach to repaying Isaac the full R 40 000 she borrowed from him resulted in Isaac being unable to financially contribute to his father's funeral last year, and there's no amount that can remedy that now.
The loss is beyond monetary, so are the shame and guilt. Unfortunately, there isn't a bank account in the afterlife he can deposit money into to make his father's stay more comfortable.
South Africa is the land where celebrities are often buried through the help of crowdfunding, so what of laymen? Senyaka himself apparently died poor.
If we were to ask: "O Shwa Jwang O Kolotiwa?", the world would be overrun by black people whose souls never rest because someone, somewhere, took and never gave back. On Wang'kolota, resolutions are yet to come in the form of a full apology and prompt reimbursement so far in the season.
Modupe himself states that it's a recurring thing on the show for a complainant to have an amount that the accused staunchly disputes, and let's face it, a person who wasn't planning to give you anything anyway is definitely not going to give you what you deserve just because you complained. Their hearts are set in stone, but so are the feet of those they owe.
Watching Wang'kolota feels like reading one of those old Goosebumps books where the reader gets to play with scenarios but ultimately, everyone comes out dead or traumatised in the end.
Wang'kolota is on Mzansi Wethu (channel 163), Saturdays at 7pm. Episodes are available on Catch Up.