"It was the best of times, it was the worst of times", to filch from one Charles Dickens' A Tale of Two Cities. The country was serving a 21-day government-imposed bid. We were ensconced in our homes in what has since come to be known as "the hard lockdown".
Soldiers prowled the streets and Johannesburg resembled a post-apocalyptic abyss. It was the best of times because I could get to rest and avoid the rigmarole of sitting in traffic every morning, deadline stress and lack of sleep. You know, all the nice things that come with full-time employment.
I endeavoured to tackle the 21 days alone for the sake of rest, reflection, meditation and all manner of chakra-hun activity. The first few days went well – I had stocked up on liquor, food and my subscriptions to online streaming services were up to date. It was the worst of times because numbers kept rising and there was no end in sight.
However, social media camaraderie ensured fellow South Africans who we were in this together. For the most part, we were faithful and obedient residents of this troubled republic.
The obedient nature of the citizenry extended to residential flats, complexes and estates which refused entry to anyone who was not a resident. In other words, no visitors. Fine. It was only 21 days, right?
After finishing that sentence, the president extended the hard lockdown by a further two weeks, with alcohol and cigarette bans remaining firmly in place. The nation grew antsy as many succumbed to Covid-19 and stress levels began to soar.
We were stuck at home, stressed, without liquor and sex. Well, the single ones anyway. Something had to give – so on the news, we saw boyfriends hiding their girlfriends in the boots of their cars to evade the police and enter their complexes. Salt levels were at an all-time high.
You may be wondering, loyal reader, what all of this has to do with MTV Africa's Ghosted AF show? Well, while I was vaguely familiar with the term ghosted, it had never become a reality in my life. You see, after weeks in captivity I too had become a delinquent and took up with a girl who lived in the building across from mine.
Seeing each other was a cumbersome affair in the beginning as we had to coordinate with the security guard on duty regarding best practices in getting her into my place without being detected by the cameras and other residents.
Before she left her building, I had to notify the security guard on some, "the eagle is en route, standby". He would be like, "abort, abort, too many people at reception", and so on and so forth and stuff like that. I would then call her to cancel the mission until the coast was clear. Exciting stuff. Before her visits, I would have made sure that liquor was readily available, culled from one exorbitant connect or dodgy gontjie.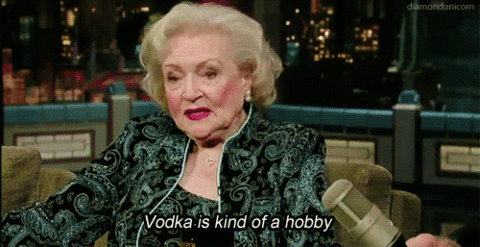 And so, it went until we got the routine right, and we officially became lockdown baes. She would buy me lunch whenever she went out and I would do the same. On good days we took long walks, hand-in-hand, in the deserted streets of Johannesburg and exchanged tales about love, life and everything else. We saw each other every night and things were swell.
The weight of the lockdown didn't seem so heavy anymore.
Then one morning she left with the usual plan of hanging out again in the evening as per custom. However, things didn't seem normal during the day because there were no texts, no "what are we eating for supper?" or "what series are we watching tonight?"
I sent a cursory "hey" around 3pm. Nothing. Then another, "what time are you coming through tonight?", text at 6.30pm. Niks. Around 8pm I started drinking and called her. The phone rang but went unanswered. My messages were going through, but I was blue ticked.
I had been ghosted. In the middle of a pandemic. Sh*t. F*ck!
After a series of macho "screw this, I am moving on" laments, the sadness came. Intellectually I understood that this was an affair of convenience and was not destined to go anywhere, but I was sad at its sudden and abrupt conclusion.
Sadness turned into "why? … what had I done wrong?" I traced my steps to our last night together and found nothing. Try texting and calling her over the next few days but dololo. At that point I didn't even want us to resume our affair anymore, I just wanted closure – why did she bounce so unceremoniously, without saying anything?
I got over it eventually.
But it seems not everyone gets over it as per the design of MTV's Ghosted AF, hosted by Shamiso Mosaka and Oros Mampofu. People write to the show every week seeking to understand why their friend, lover or fling stopped talking to them.
There is a persistent thread of confusion and hurt among those who write to the show about the abrupt departure of those they care for. The Ghosted AF format (based on the international Ghosted: Love Gone Missing), unlike in real life, allows for a confrontation about the reasons a person was dumped. There is a semblance of closure wherein the characters are asked in the end if they want to make up or continue their lives apart.
So it turns out Karabo ghosted Momo who was already suspecting him of cheating and not happy about the cheap dates he took her on.

Trust @Shamiso_ and @Oros_Mampofu to get to the bottom of it on #GhostedAF tonight at 21:30 on @MTVAfrica (Ch 130). pic.twitter.com/mUxQsvI9gm

— DStv (@DStv) September 6, 2021
This is an exhilarating, albeit, triggering piece of television that unmasks the importance of interpersonal relationships. About putting pride and ego aside and saying, "yo, I miss you, where have you been?"
As for me, I never got that closure. But months later during friendlier lockdown levels, I saw her at a restaurant with some gent.
Alas, I was also at that restaurant on a date. All's well that ends well I suppose.
Ghosted: Love Gone Missing is on MTV Africa (DStv channel 130), Mondays at 9.30pm