Are red flags really red flags if you're looking for them, or do red flags have to jump out from behind a bush in the darkest night in order for them to count as red flags?
This was a question I grappled with as I watched Uthando Lodumo, the new Showmax reality show following Babes Wodumo and Mampintsha's journey from the most famous pair of lovers in the country, to husband and wife.
On any other occasion, I love to swoon over couples. Love is cute, love is beautiful, love makes for great TV content, especially for Secretly Soft Sallies like me.
But what if that love has been irreparably tainted by a high-profile abuse scandal? Can it make for TV content that's not uncomfortable for the viewer, long after the couple has – at least publicly – moved past their violent history?
If you're watching Uthando Lodumo hoping for some real, raw openness about the infamous (to use this word feels so trivialising) incident where Mampintsha physically attacked Babes Wodumo in their home while Babes was discreetly recording it all on IG Live, you're not gonna get it. Well, at least not in the first three episodes that are available.
In what I found to be a frustrating two hours centred on the Gqom royals' nuptials, the couple's history of abuse is mentioned in passing once or twice, before it's explicitly addressed during a scene featuring Mampintsha and Babes' parents (more on that later).
Language is very telling, and much of what is said around the assault is problematic. Mampintsha talks about battering Babes in a passive manner – like the abuse is something that happened to her, not something that he did to her. He refers to it as "drama", and says he made a "mistake, like any other person would".
This reminds me of what happened when the video of Babes being slapped around by Mampintsha trended. As I wrote in the Sunday Times about many people's tweets at the time, "they vehemently condemned abuse and gender-based violence – but few actually condemned Mampintsha".
This is also seen in Uthando Lodumo: Mampintsha doesn't really seem to take responsibility for his actions (he really talks about it like it was some terrible tragedy that befell Babes), and the evaluation of the violence in a scene between him and Babes' parents in the midst of lobola negotiations feels like it's there just for performative value.
Babes' mother speaks to him about what abuse does to a woman's self-worth, being and psyche, and while her words are important, it's also weird when you remember that an almost-40-year-old man is being told the most basic things.
One of the common threads you'll notice when perpetrators refer to their abuse, is that they want everyone to just forget about it. In a scene where he pens a letter of apology to Babes' family, Mampintsha displays exactly this. "What has happened in the past stays in the past," he says. How convenient.
But besides that, the show, to me – someone who lived with abuse for a long time and is now quick to see even the smallest red flag – offers things that would at least mildly alarm even a viewer who knows nothing of Babes and Mampintsha's history.
They start off by sharing their love story, and the first thing that's worrying is the 12-year age gap between them. "I was young when we met," she says. "You were young, but you were in great shape," he responds.
How young is young? 18, he claims, but the maths isn't mathsing because they repeatedly claim to have been together for 9 or 10 years, yet she's 26. 🚩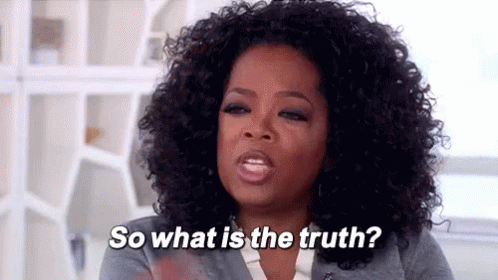 "I realised I was in love with him when he bought my family groceries," she says during one confessional, before they both burst into fits of giggles. 🚩
In another scene, Mampintsha, talking about their relationship, says they "created" the Babes Wodumo brand, which enabled her to feed her family. There's a weird sense of ownership there that would have alarmed me even if I knew nothing of their abuse theatre of 2019. 🚩
As soon as he proposes, he presses her to get pregnant, and they talk about it (i.e. he talks her into making it happen sooner than she would like) as though she said she wants Nando's for dinner but he prefers Debonairs.
Men love to claim women "trap" them with babies, but it's mostly the other way around, and Mampintsha's repeated insistence that Babes give him lots of babies is reminiscent of that. This isn't to say that she doesn't want children, but it's a trigger for many women who know that in heterosexual relationships, children can be used as a means to keep a woman – after all, who's gonna want a woman with lots of children? No one, right?
The power dynamics between them just seem too imbalanced for one to feel that this is a relationship between equals.
If you're someone who has been, currently is being or knows anything about what it's like to be abused, Uthando Lodumo will be a series of red flags. Whether the signs would be as obvious if we weren't looking for them is up for debate. But it feels like Mampintsha's performing isn't just on stage – it's for the camera, too.
Of course, neither Babes nor Mampintsha owe us anything – it is their relationship, after all. But when you have a reality show, you should expect some scrutiny of your behaviour, especially when viewers have seen you physically attack the woman you claim to love.
Maybe Mampintsha has changed, as he claims. Maybe the abuse really was a once-off "mistake", as he claims. Maybe he is loving and attentive and never threatening behind closed doors. For Babes' sake, I hope his performance is actually the truth.