The Real Housewives of Beverly Hills (RHOBH) has reimagined Los Angeles, which was best captured by The Fresh Prince of Bel-Air and Pretty Woman before it, onscreen.
The Real Housewives' version of Beverly Hills has been an array of fast cars, facial fillers and famous last names. The show has provided an escape to a town so famous that everyone knows its zip code – 90210.
Episode 9 of season 1 was shamelessly titled The Dinner Party from Hell. While that episode seemed as though it would never be outdone, over the years the Housewives given us iconic one-liners and have had explosive dinner parties for 11 seasons – much to the audience's delight.
The franchise has been accused of failing to balance multiple storylines and for dragging one small incident out for an entire, banal 20-episode season.
In season 6, the audience was introduced to Erika Girardi, stage name Erika Jayne. A friend of Yolanda Foster's (a previous cast member), Erika was famed for flying her 'glam squad' first class, despite being a struggling singer. We shifted uncomfortably in our seats during Erika's sophomore season when her castmate, Dorit Kemsley and her husband, P.K., accused Erika of trying to flash him.
For most of season 7, the audience was subjected to the endless unkind accusations which were directed at Erika's latex-clad rear. Erika's doting husband, Tom Girardi (the lawyer who made Erin Brockovich rich and famous) seemed to be intent on defending the sparkle in his wife's eye.
Erika Jayne 2017 pop hit XXpen$ive seemed semi-biographical as she sang "looking this good don't come for free".
Erika later explained to the show's producer, Andy Cohen, Erika Jayne had begun to pay for herself. Her husband's investment in the dance star's brand was beginning to yield results.
In season 11, Erika was cast as Roxie Hart on a Broadway adaptation of the musical Chicago. Unfortunately, the Broadway run was cut short due to the pandemic. In a double tragedy that season, Erika announced her divorce from Tom.
For the first few episodes, most of the cast seemed empathetic as she produced evidence of his alleged cheating and her fall from grace. Erika lost the Lambo and was 'downgraded' to a luxury SUV, into which she had to dispense her own fuel.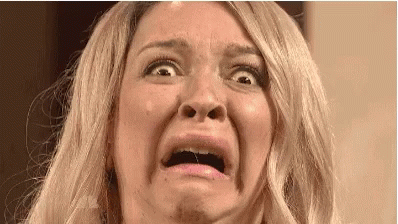 RHOBH has been a sensational spotlight on the lifestyles of the rich and the famous and season 11 seems to have a lens on the price of, as Kimora Lee described it, "life on the fab lane".
The proximity of its cast to money and power has been the show's allure, as is evidenced by the cast members who castigated Sutton Stracke because they'd "never heard of her" – akin to an uncharitable line on Crazy Rich Asians.
Kathy Hilton is cast on the current season, alongside Crystal Kung Minkoff (whose husband co-directed The Lion King). In fact, Kathy and Richard Hilton's proximity to the Hilton and Rothschild dynasties makes her a true coup for the show. It's probably why she can get away with sleeping all day on a cast trip; calling Dorit "Door-it"; confusing her own sister for Garcelle; not even knowing which network the show is aired on and still get paid to appear as a "friend" on the show.
The current season of the show has tried to present multiple important storylines at once, including race relations, but most of the show has been dominated by Erika's legal battles.
Erika's husband Tom is alleged to have defrauded victims of class action lawsuits, which in turn has allegedly funded his wife's extravagance. The couple have been accused by victims, including widows and orphans of a plane crash, of using their November 2020 divorce proceedings to evade these and other accusations.
On episode 19 of season 11, Erika reveals on a three-hour-long boat ride: "If I look like I'm having too good of a time, I'm not remorseful. If I look a little too good, I have no shame. I want to have fun and I want to laugh, but if I laugh too much, I get criticised for that. And if I hang my head in shame, then clearly, I'm guilty of something. I cannot win."
The Bravo producer at the centre of many of these women's troubles, Andy has long dodged the accusation levelled at him that he hates women.
The Real Housewives franchise has had controversy since its inception. The editors have used some of the cast members' mug shots as postage stamps to the past – these have included Countess LuAnn de Lesseps (RHONY), Tinsley Mortimer (RHONY) and Teresa Giudice (RHONJ).
Erika has painted colourful pictures about snow in LA and Tom being in multiple car accidents which have caused alleged memory loss and possibly other troubles. Should Erika be accountable for her estranged husband's business dealings? Should Erika be on a reality tv show while in a serious legal conundrum? Her notorious co-star P.K. openly questions her antics on screen and on social media – his own legal dealings have been dealt with on the show.
Most of Erika's castmates, including Lisa 'Own It' Rinna have tiptoed around the hard questions of Erika's predicament.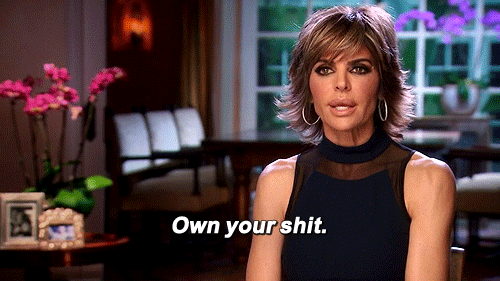 When Garcelle tried to ask Erika questions about what she knew, she stormed out. During what has been dubbed The Dinner from Hell Two, Sutton tried to ask Erika simple questions and found herself at the receiving end of Erika's third character.
While several of the Real Housewives of Durban and Johannesburg publicly live in the shadows of their husbands' controversial business interests, this story doesn't sail too far from home.
As Erika continues to razzle-dazzle viewers and they ask hard questions like Garcelle did – "snow in LA?", the audience will continue to watch what happens, live.
Catch Real Housewives of Beverly Hills season 11 on Fridays at 7pm on 1Magic (103). The season's previous episodes are available on DStv Catch Up.